BEGINNINGS & GROWTH OF COBH MARITIME FESTIVAL

The Cobh Maritime Song Festival was the brain child of Sirius Arts Centre's past Arts Administrator, Ted Creedon. Launched in June 2000 the festival was born out of discussions between Teddy and Cork singer/songwriter,
Jimmy Crowley
. (see
the article from Folk World
about the first festival). Organised as low-key, three day event, the first edition featured: the late
Cyril Tawney, Liam Clancy, Mick Moloney,
Jimmy Crowley
,
The Canniffe Family
,
Marie O Reilly and Cobh local band, Kalamazoo.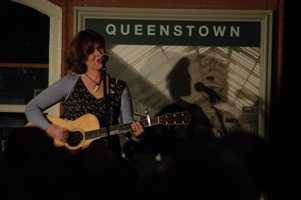 Sirius Arts Centre was a young organisation then and spent the next few years developing itself into an internationally recognised centre for the arts. The
2nd Edition of the Cobh Maritime Song Festival
was organised in June 2004 through the inspiration, and hard work of local musician Denis McGrath, the Administrative Team at Sirius and a number of dedicated local musicians.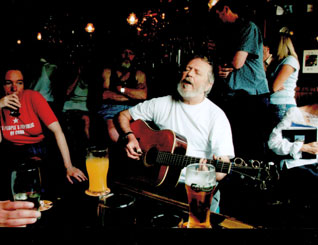 Since then the festival has been run annually. Each successive year has been organised by Sirius Art Centre's Artistic Director, Peggy Sue Amison and the Administrative Team with the invaluable help of a group of Irish and international experts who give their time freely. Sirius has decided to take a sabbatical from the festival in 2009 for one year in order to research the best way forward for this important event.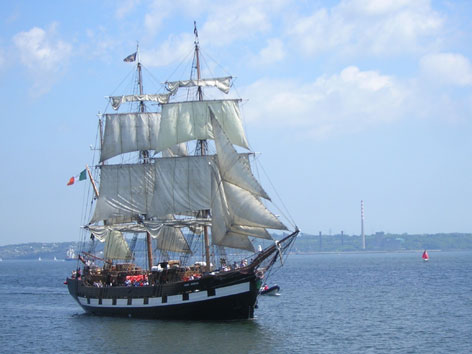 The inspiration for the festival has always been first and foremost our magnificent Cork Harbour and its colourful maritime traditions. Cobh's history has transformed over the decades, once the main port of departure from Ireland, Cobh is now a vibrant hive of activity and potential, making it the perfect location for such an innovative international maritime festival.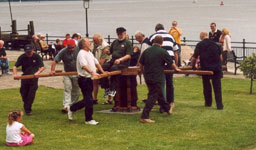 The day of the working tall ship may be history, but Cobh Maritime Song Festival continues to celebrate the traditional art of shanty and maritime music, while recognising vital international contributions that have facilitated the transformation of these original work songs into an exciting performance genre.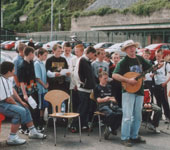 Cobh Maritime Song Song Festival celebrates traditional and contemporary Irish music as part of our annual programme and through a mix of Irish and international musical expertise, we continue to develop new audiences who are discovering this important part of our shared history and are witnessing a new exciting story of emmigration/immigration.